About us
Authentic Thai dishes are served and available at Thai La-ong restaurant. Our location is at 89-91 King St., Newtown NSW. We serve Thai Soups, Stir Fried, and Seafood dishes. Some of our popular dishes include Satay Chicken, Curry Puffs, Vegetarian Spring Rolls and Pad Thai. We also have Thai Soups available such as Tom Yum Goong, Tom Jud Won Sen and Tom Yum Gai. The stir Fried dishes we served are also among our bestsellers, which you can choose from Pad Khing, Pad Kapao and Pad Pong Kha Min. You may now order all of these dishes online by clicking the Order Online button. You can either have your Thai Dishes delivered or picked up depending on your preference.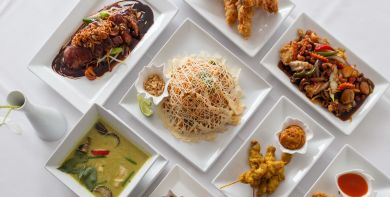 Reviews
Louise
"Love thai la ong. Always really fresh and delicious."
21/12/2019
Alexandra
"Consistently good food and portions. Always arrives on time or even early. Only downside feeling dehydrated after eating sometimwsm"
17/12/2019
steven
"Delicious pad Thai as always. Their quality is consistent"
28/11/2019